2019 National Events
Is 2019 a year your studio will be attending Nationals? Don't miss out on one of our TWO exciting National finals being held in Orlando, FL June 28-July 3, 2019 at the Hyatt Regency on International Drive or Chicago, IL July 7-12, 2019 at the Schaumburg Renaissance Hotel & Convention Center.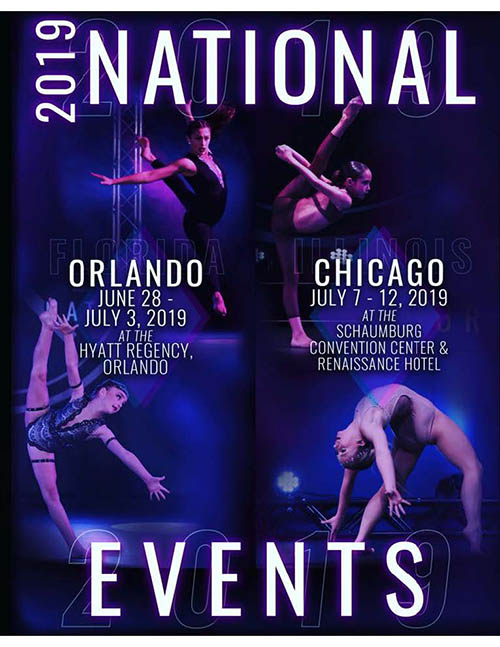 It is so much more than a regional event. Your In10se Nationals experience will include:
-Director/Teacher Cocktail Hour – Meet & Greet
-Free Master Classes in separate ballroom
-Con10der National Solo Title Program
-In10se Dancer Opening Number choreographed by top industry professionals
-In10se Improv Competition
-Pizza and Dance Party for all dancers
-Living With In10tion Senior Scholarship program
-Solo, Duet & Trio Finale
-Group Finale
-$10,000 cash prize to the winner of the In10sity Challenge
We invite you to watch our 2018 National recap video below. If you have any questions please do not hesitate to contact our office at 317-437-0338.
Watch 2018 National REcap Video